For simple automated cutting tasks Kjellberg Finsterwalde offers the easy-to-use plasma cuttin inverters CutFire 100i and CutFire 65i with low investment costs. They are preferable used for mild steel up to 20 mm.

The inverters can be used in combination with CNC guiding systems and other automatic guiding systems to perform straight and contour cuts.

Typical fields of application are the metalworking industry and many other workshops, production plants and industrial enterprises.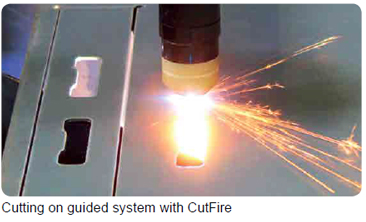 The CutFire inverters work cost-saving and safe due to:
• Using air as plasma gas
• Low costs for consumables
• Stepless adjustment of cutting current

The CutFire 65i can be used for mechanised as well as manual plasma cutting by simply changing the torch.