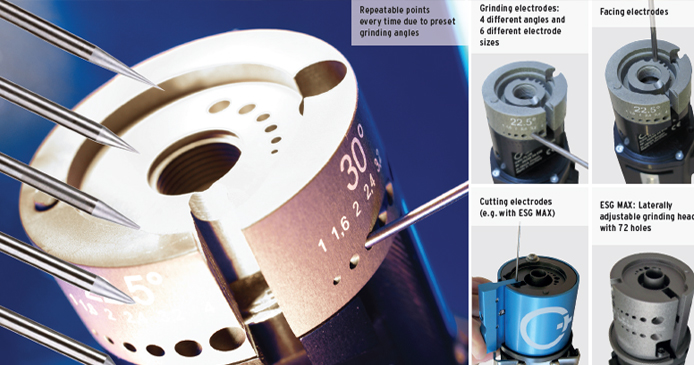 Tube squaring machines (Electric/Cordless) RPG XS, RPG ONE, RPG 1.5, RPG 2.5
The best solution for a precise and fast preparation of tungsten electrodes.

The perfect hand-held grinder for cutting, grinding and planing electrodes which are used in WIG/TIG welding machines. Consider country-specific regulations, standards and guidelines when using tungsten electrodes with thorium.

The powerful Hand-Tungsten-Grinder for grinding, facing and cutting.
One machine – complete electrode preparation :
• Grinding electrodes:
- 4 different angles
- 6 different electrode sizes
• Facing electrodes
• Cutting electrodes

The machines are available with a high-quality and powerful drive with 230 Volt and/or 110 Volt.
Machines and accessories are delivered in a durable storage and shipping case.